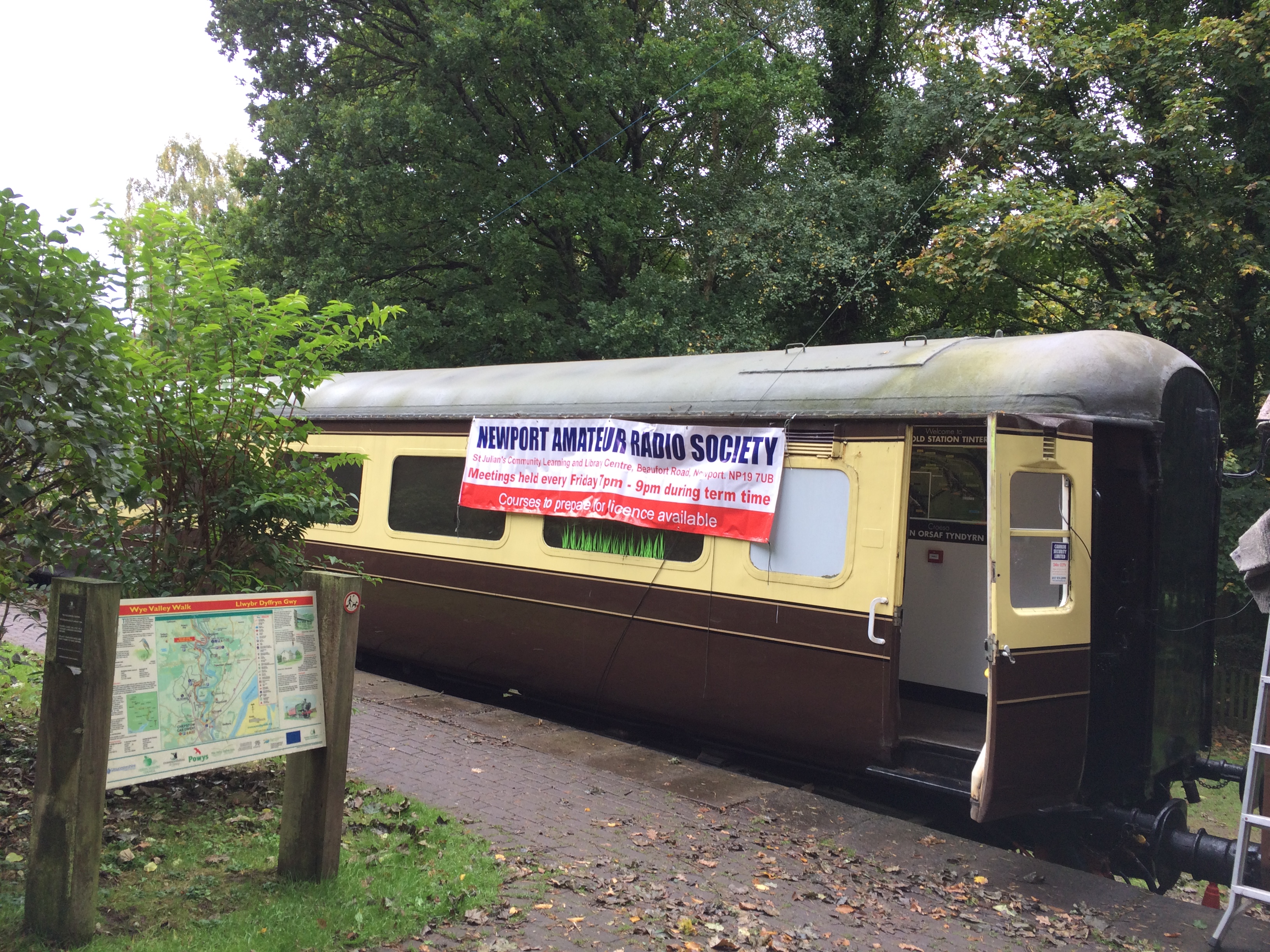 Operated from the Old Station Tintern as GB4OST for Railways On The Air on Saturday 23rd of September 2017.
Locator : IO81PQ
WAB : SO50
NGR Grid : SO536006
Lat: N51:42:09 Long: W2:40:18​
Railways on the air (ROTA) weekend usually takes place every year on the weekend closest to the 27th September. This date celebrates the anniversary of the first steam powered passenger railway which took place on 27th September 1825 – the first passenger train ran on a line in the North East of England from Darlington to Stockton. Bishop Auckland Amateur Radio Club coordinates this event.
We arrived around 8:30am or so, and began setting up the mast. The 12m push up mast was used, and multiple cable ties used to attach it to the door handle of the operating carriage. The 40m dipole, cut for the band, was the aerial of choice and the elements guyed out over some tree branches. As is often the case, it started raining just as we began setting up the aerial, Murphy in attendance again !
We were on air just after 9am and had a good day of operation. The conditions were much better than the Lighthouse event a couple of weeks ago. At the end of the day we had over 100 contacts in the log, and were even dealing with 'pile-ups' from time to time. The obligatory bacon rolls were enjoyed by all as were the pasties and cakes ! Tea and coffee a plenty thanks to Doug OPY.
I am still amazed how well the station seems to operate from that location. We are surrounded by hills on all sides. Perhaps the River Wye and the water table helping us along !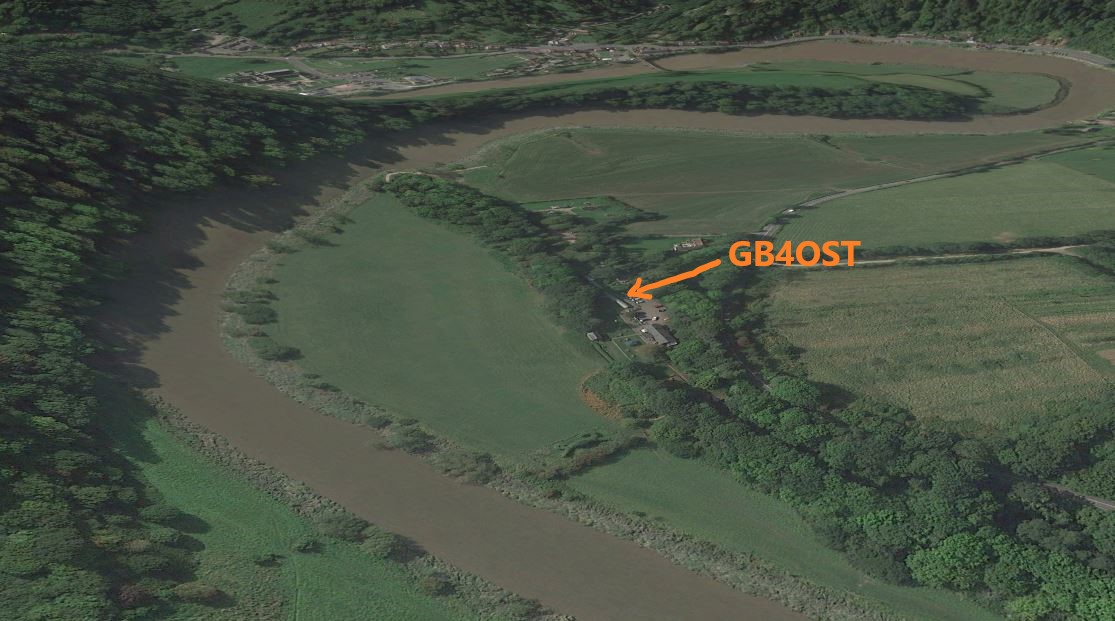 The heating in the carriage had been turned on to keep some of us warm. It was like a steam bath in there from time to time. The Kenwood TS-570D working well, and no sign of the noise that plagued us at the Lighthouse thankfully. Logging using Logger32 with CAT control set up by Steve OGO, with Ross NWS working his magic on the band and having a couple of chats with friends that called in.
We were visited by a couple of members of the public during the day, but unfortunately none really that interested in radio. It was nice to see John IQC and his XYL Janet who visited for a couple of hours. Other club members that were in attendance, Alan GZL and Paul RIB. Some interesting adaptor setup for headphones can be seen in the picture below, as well as our in line attenuator !
We closed down around 4pm and decamped the mast and aerial. Unfortunately one of the mast fixings got damaged in the rush, and this will have to fixed before the next outing.
Another great event at the railway station. Thanks for all the contacts and until next year, 73.